Here we go again, folks! Amber Rose v. Kim Kardashian round two began when the ex-stripper-turned-model star spoke to the New York Daily News about her upcoming VH1 talk show (The Amber Rose Show) in which she also made some comments about the Kardashians and Kanye West. The blonde bald-headed beauty first began her interview squashing her rumored beef with the Kardashians and Kanye West (her ex boyfriend).
However, she did tell the paper "Let's face it, the only reason these girls have a career is because their older sister had a little fun on a tape." – this is the comment that ignited the tabloids and once again brought the outrageous twitter battle that happened last year between Khloe, Kanye and Amber back to the front page of the internet. If you don't recall, it started when Rose made a comment about Kylie Jenner dating Tyga saying she was "too young" to be dating him. Khloe K couldn't help but back her baby sis up and that's when the twitter war began.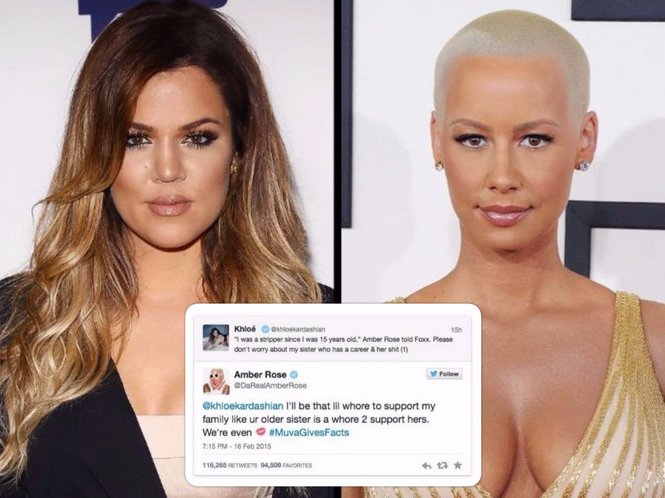 Of course, then Kanye West jumped in saying he needed to take "30 showers" after he'd been with Amber so that Kim would finally agree to date him. This made the bodacious mama absolutely furious and that's when she decided to send a revealing tweet about Kanye that had fanz aghast and rolling with laughter. I guess Yeezy loves a little something up his butthole, who would have known…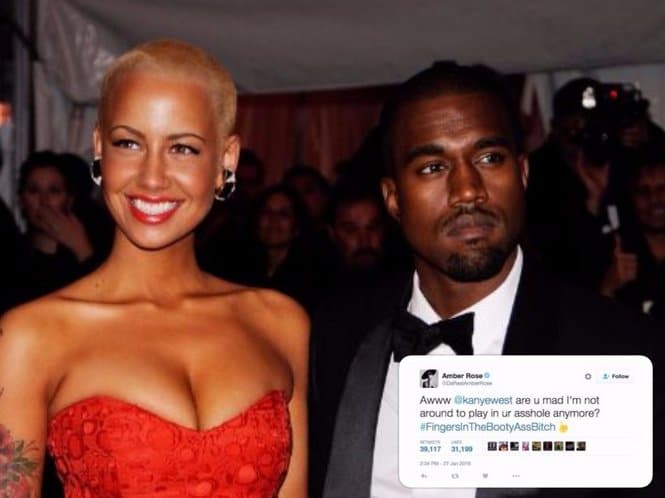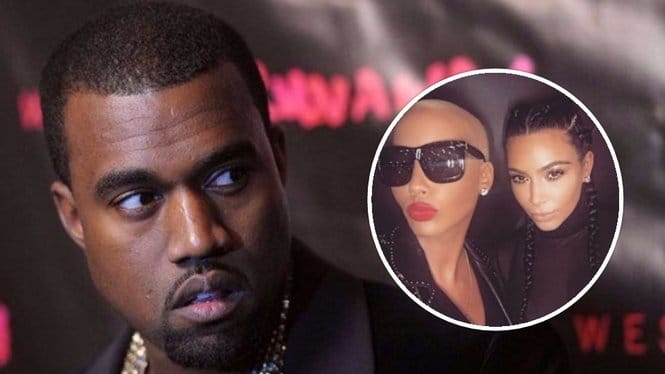 Let's not forget that Ms. Rose and Mrs. Kardashian made up when Kim invited her over for "tea time" about 6 months ago.
Back to the latest interview, Amber also told the magazine that she still harbored some bitter feelings towards the "gold digger" rapper: "I recently deal with that when my ex said he had to take 30 showers after he'd been with me, we were happy when we were together and now I'm getting slut-shamed because we're not anymore… and it's unfair." Rose proclaimed. Hmmmm… it seems that she may just be trying to stir some fights up again to promote the show she is about to host. What do you guys think?!
After the scandal became too much to handle, Rose wanted everyone to know that she is cool with the Kardashian women and sent out a tweet to quash the Kim Kardashian Sex Tape (see here) comment she made that created this mess in the first place. "Wtf?! Y'all really want me and Kim to feud huh? Well it's not gonna happen #FakeStory #GirlPower" – Amber Rose (@DaRealAmberRose).