Sex tapes are nothing new, especially if it comes into the same sentence with Kim Kardshian's name. Chances are if Kim never made a sex tape, then we would probably know nothing about her. It all started when gorgeous Kim started dating Ray J, the little brother to Brandy Norwood and the two agreed, well, let's make a home video! This was back in 2003 and we must admit that the two were way ahead of time as it is just until recently that we started to see more of them come out. But the tape took 4 years to leak as it hit the public in 2007.
I bet you are wondering how the tape became public. But it is still a mystery and no one really knows for sure how the tape leaked. Someone could have hacked into the cloud or maybe physical theft was involved but bottom line is that the tape was out. The video tape was nearly 40 minutes long and was made when she was only 18.
How much money did Kim K make for her sex tape?
In the video Kim and Ray J are seen performing all sorts of XXX acts. It is not your every other short grainy sex tape. It is actually a real film complete with events and details. That is probably why it got the attention of many especially those involved in generating adult content. Vivid Entertainment acquired rights to the tape and today it remains one of their best selling products. They decided to call it "Kim Kardashian Superstar" — how prescient that was. However, the rights did not come easy as Kim Kardashian had to part with a $5 million settlement after filing a lawsuit against the establishment.
Why is Kim Kardashian Famous?
Obviously it was the sex tape.  Had you heard of her before that?  Maybe you were familiar with her last name, but certainly not Kim. Some argue that the sex tape was not a planned scandal, saying that Kim was nowhere near fame in 2003 to imagine a sex tape featuring her would turn out to be her platform to success. In such a situation, you would expect that a major fallback in her life and career but for Kim – all was to become rosy. The tape also saw the birth of the reality show, "Keeping up with the Kardashians".
In 2011 after Kim wedded Kris, there were rumors that there is an anonymous buyer interested in acquiring the rights to the video and then remove from the market. This, critics say, might have been a move by a move by Vivid to boost the already existing interest surrounding the tape.  Her subsequent divorce from Kris Humphries may support that theory.
Again, in June 2012 reports surfaced claiming that the tape might have been staged by Kim's 'momager', Kris Jenner. Kris is supposed to have been the director who even demanded a retake as the first try out wasn't so good. He was later to become Kim's ex-husband and denied the allegations. In the same year Kim brought up the issue of her past and feelings of trying to overcome the bad events.
Why Did Kim Kardashian Marry Kanye West?
I think the answer is clear: power.  The two both hold enormous spheres of influence, and both know exactly how to get their names repeated on mainstream media. Kanye West is a walking disaster, and Kim Kardashian has expertly crafted drama like the 2016 Paris robbery and 2018's Kanye West mental breakdown.
Rumors continue to spring up all around the tape. Some rumors are of course for promotional purposes while others are aimed at demystifying the whole sex tape story. Like for instance, why the tape was made, who was involved and why etc. Nonetheless, all these we can say that there is nothing as good or bad publicity as it is all publicity. Kim has now acquired a tremendously great sex symbol status that has seen her find her way to the top. You will see her in all sorts of adverts looking all sexy and flirtatious her fans and in turn her bank account balance continues to grow.
Where can I watch the entire Kim Kardashian sex tape?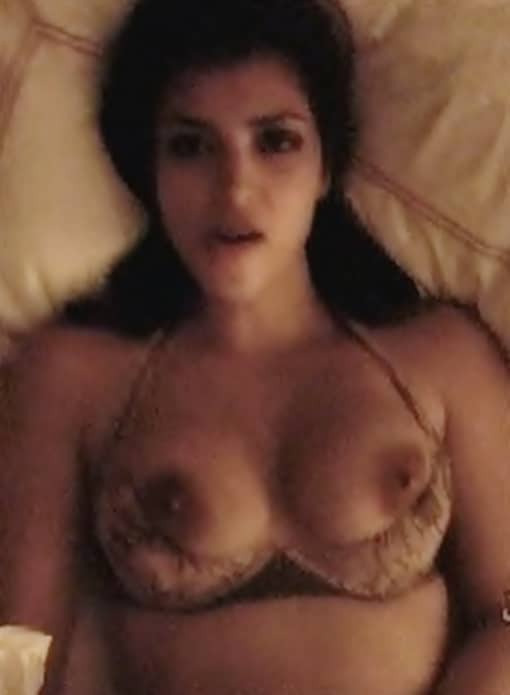 Right here on KardashianUnsealed! Just head over to this page to watch it.