The brunette bombshell Kim Kardashian recently promised all of her fanz that she would keep taking nude selfies "until the day she dies", but what about making another amateur adult tape?! Well, there are a few sources that indicate she already has one waiting to be released. We could only pray this information is true because who wouldn't want to see Kimmy's dime of a body get pounded once again…
This time Kanye West is her lucky partner in the naughty film (last time it was the Kim Kardashian sex tape with Ray J in 2008). According to some tabloids, West has been begging his wife to release the tape – he can't stand that some mediocre R&B singer has something over him. He is tired of hearing Ray J talk smack in the media too, claiming he "hit it first". There are friends of Kanye who say the whole thing infuriates him to the point the man throws tantrums when the subject is brought up.
There are also some critics who doubt he can perform in the bedroom, and he wants to shut those people up! He wants to show the world that he can handle his lady under the sheets better than anyone. Yeezy also can't take it that the love of his life has the best selling adult vid with a man that is not him. Tabloids have claimed that his idea was to make a high-budget video with Kim –  that way he can outsell the low-quality "Kim K Super Star" flick by double. What can we say, the man has big dreams and an even bigger ego.
There is another hot rumor that the famous couple was caught on camera in Cuba without knowing it. They say this occurred when they vacationed there a few weeks ago with the whole Kardashian crew. The pair were allegedly video-taped by the communist Cuban government in their hotel rooms that were bugged. This sounds a little too far-fetched, but who knows, maybe they did have a steamy Havana night that was recorded unknowingly… Likely untrue since this story was told by the National Enquirer and they usually don't have trustworthy sources.
What do you guys think? Do you think Kimye will finally release the highly anticipated footage?!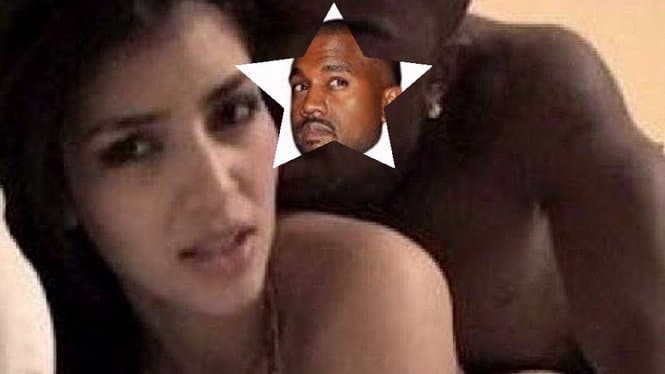 Yeah, West knows he has it made with his bodacious queen.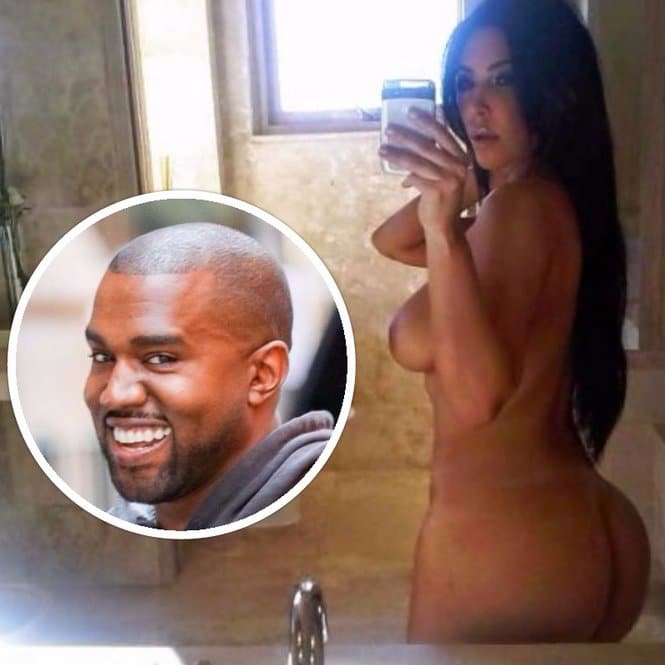 There is some juicy gossip that Kim K is even wearing diamonds in the alleged dirty love-making movie.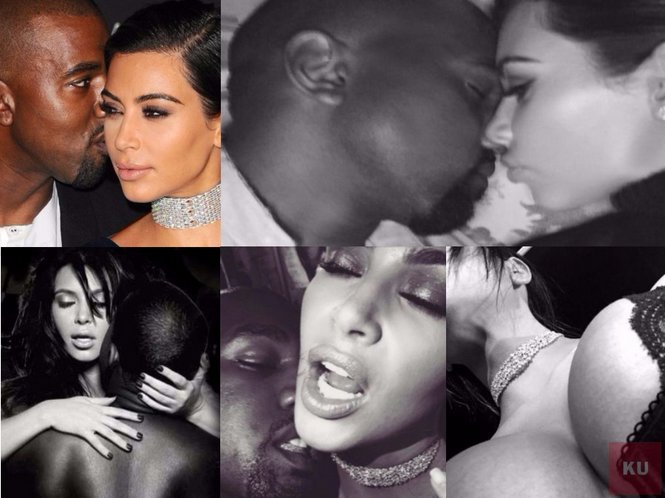 The Kardashian/Jenner celebs are always in the center of Hollywood drama, read another sex scandal in the family here.