Amber Rose and Kim Kardashian have more than just Kanye West in common. Both of these women share the same style and curvy bodies that most women wish to have (read details about Kim's Height, Weight and More here). As you will see from the photos below, they have the same fashion sense because they pretty much wear the same kind of outfits.
Rose and Kardashian who were once enemies because of a bunch of drama that went down, mainly caused by Kim's hubby Kanye West through twitter. Now the ladies are friends who chat every now and then, according to Rose. Ever since the two met up for tea to hash out their differences these bodacious babes have been on great terms. They even stand up for each other against the media when one of them is getting bashed for using their bodies to get rich.
Amber now displays cloying affection towards Kim every single time she gets interviewed. She acts like they are the best of friends who text all the time. I wonder how Kanye feels about that…
Below we have a collection of pics of the beauties side by side. We have to say, they both look amazing. It is hard to choose which one of them wore the outfit best.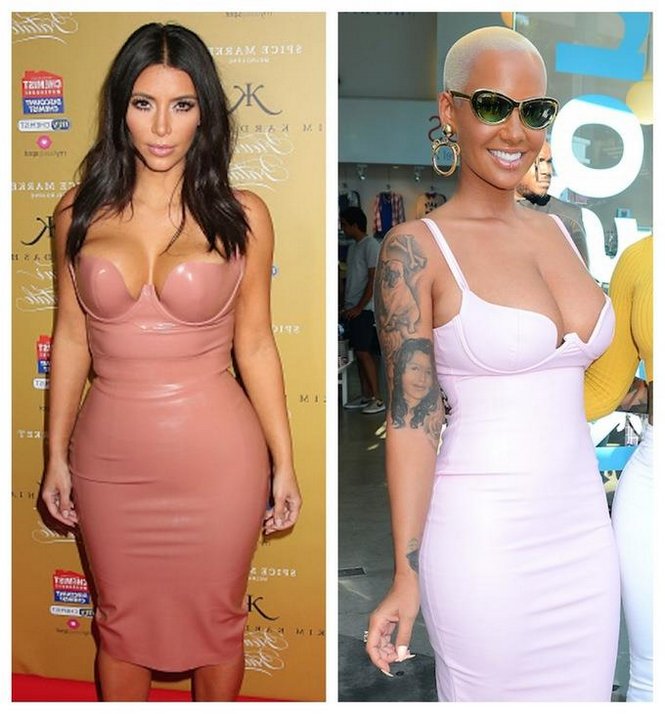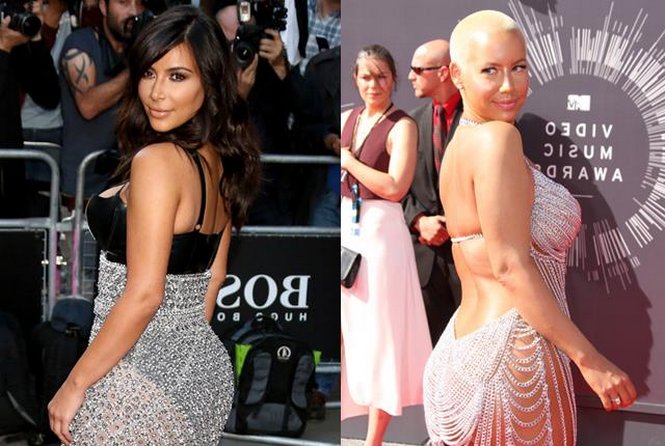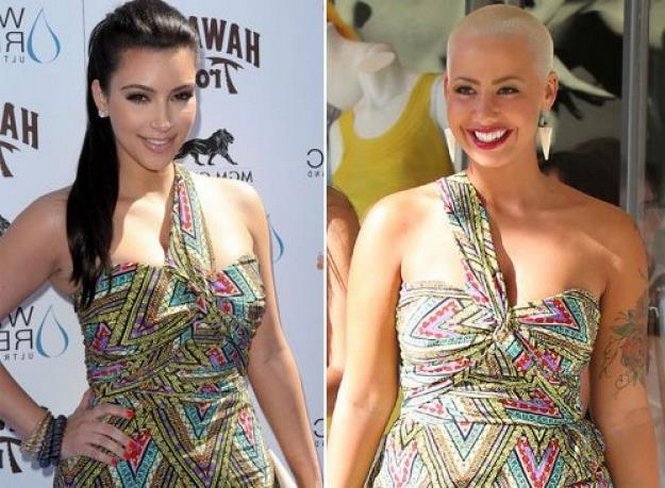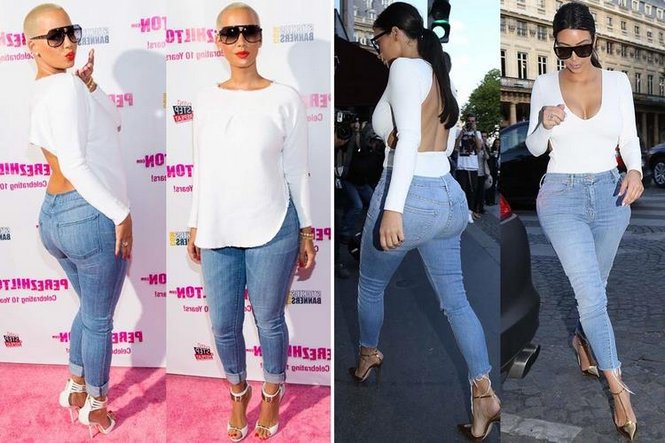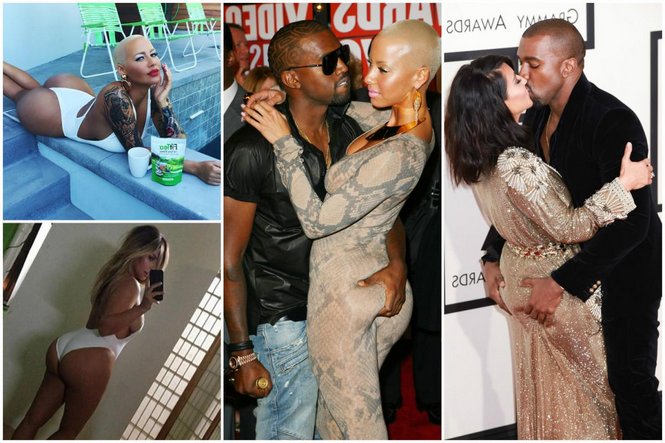 Who do you prefer? Amber or Kim? Let us know in the comment section below. We'd love to hear your thoughts and opinions on these similarly sexy ladies…
If you found this article interesting, you may also enjoy Kim Kardashian Vs. Kylie Jenner – Bikini Battle.